---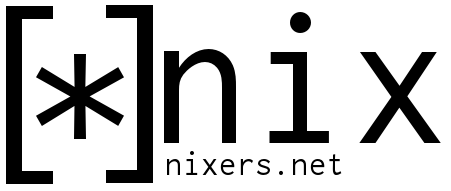 In the IRC we just came up with the idea of having stickers for the members of our glorious community. That would also renew the discussion about a logo of the forum/website/unixporn-page. The question now is, if anyone would be interested as well, b/c then we could make up some kind of group buy, whereas we could else buy and print them on redbubble.com.
Any opinions, contributions and sarcastical remarks about it belong here
--
EDIT (by venam):
This is the link to the final sticker choice if you want to print it:
https://nixers.net/images/banners/nixers_sticker.png
And on redbubble:
http://www.redbubble.com/people/venam1/w...&p=sticker
So design wise, I think it'd be cool to have a little square of the asterisk used for the favicon. We could perhaps have '#nixers' written underneath in a nice font.

My only issue is that sometimes shipping on things like this is way more than the cost of the actual product itself, but as I said on irc I'd happily pay around £3 for a single sticker.

If we could get it sorted sooner rather than later as well, because I change address in a few weeks so it'd suck if it got delivered after I'd moved :P
I would definitely buy a sticker.
For the logo I'll consider the current star with "nixers.net" in a small font written under it.
Please, don't write "#nixers" on it. Just the star. I don't want people to ask me to explain what this "hashtag" means...
xero

|

26-05-2015, 11:28 AM

| #5
Code:
┏┓╻╻ ╻
┃┗┫╺╋╸
╹ ╹╹ ╹
You know the connotation of '#' with a hashtag never crossed my mind as I wrote that, haha. I do think the URL would be nice.
Something quick i came up with while having a break from learning this afternoon, feel free to criticise!
---