---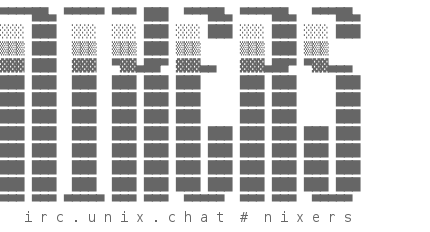 The IRC servers information:
Any of the following domain name: irc.unix.chat, unix.chat, irc.nixers.net, irc.iotek.org, irc.owns.us
The 6667 SSL: 6697 IRC ports for normal and SSL connection.
We usually hangout in #unix or #nixers.
Cheers.
xero

|

02-05-2016, 12:52 PM

| #2
use /list to view the current active channels on the network

also, i pointed irc.owns.us to unix.chat as well.
unix.chat
is cool; is that one going to be around for a while?
jmbi

|

04-05-2016, 10:28 AM

| #4
Ah, okay, I was wondering why it didn't work. Thanks!
---