---
Users browsing this thread: 1 Guest(s)
On my OpenBSD desktop, I configured
apmd
to log every minute at /var/log. I also configured
sensorsd.conf
to set a high temperature value that, when passed, a message should be logged.
Then, I run an awk script at X login that reads apmd log (from tail -f) and writes a notification to
xnotify
's fifo when a interesting line is read.
It currently only greps for lines reporting low battery and high temperature (see the image below, at top right).
For my dock/bar I use
WindowMaker-style dockapps
, in particular
wmbubble
, which compiles some CPU and memory info as a duck swimming on a pool of bubbling water. When a mouse is over it, wmbubble shows the load average graph.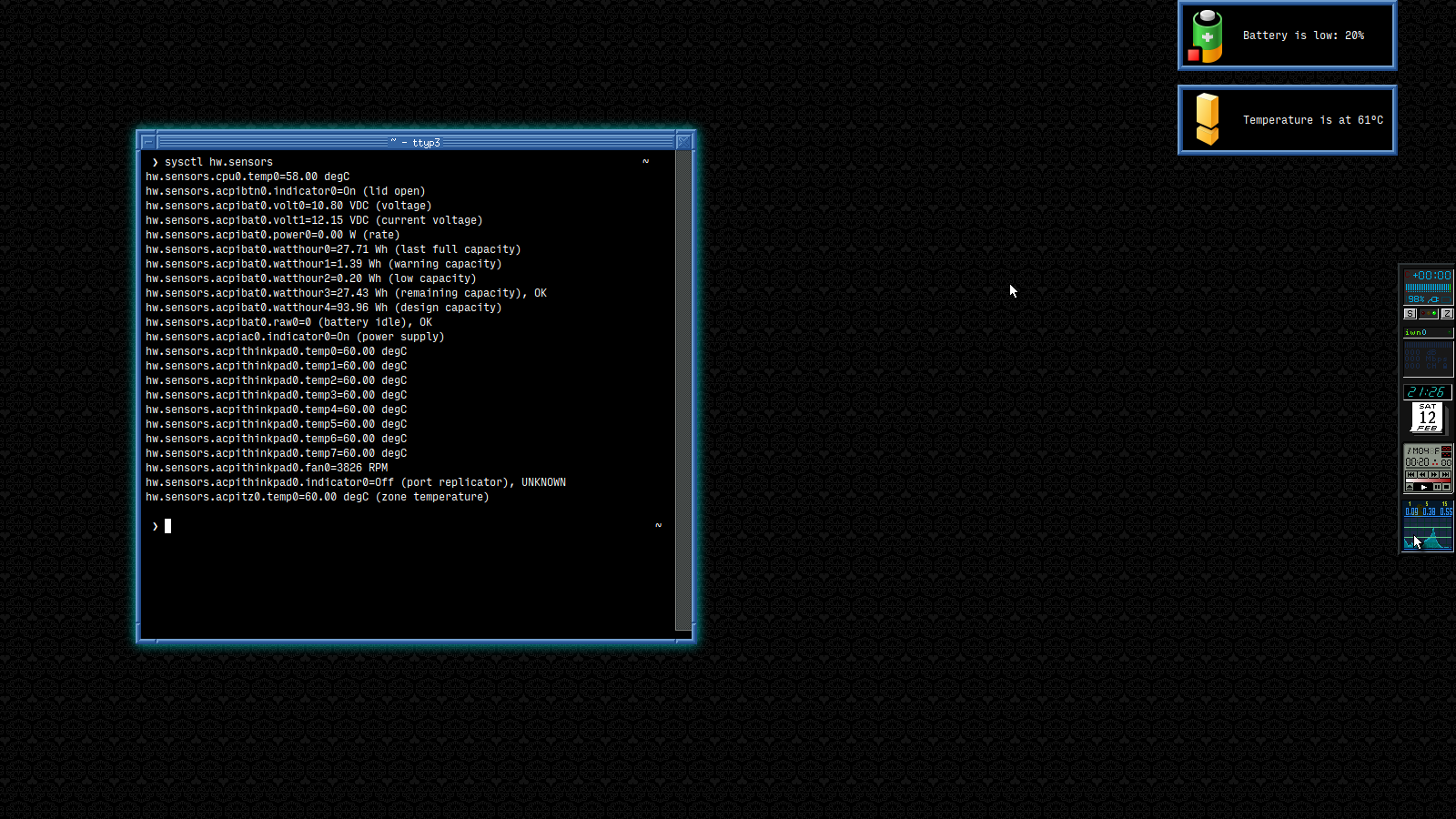 ---