---
Users browsing this thread: 1 Guest(s)
I am dual-booting backtrack 5r3( I know, I will use a live usb after i get to exparament) and windows 7. I have been having some trouble. I am trying to shrink the backtrack partition so that I can triple boot with ubuntu.
I can't use gparted atm because I am stranded at a coffe shop without my usb cable for my iphone(which I use for usb storage)
I have tried to use minitool partition wizard and it wont let me resize my ext4 partition for backtrack(which shows up as RAW data in the native windows disk manager)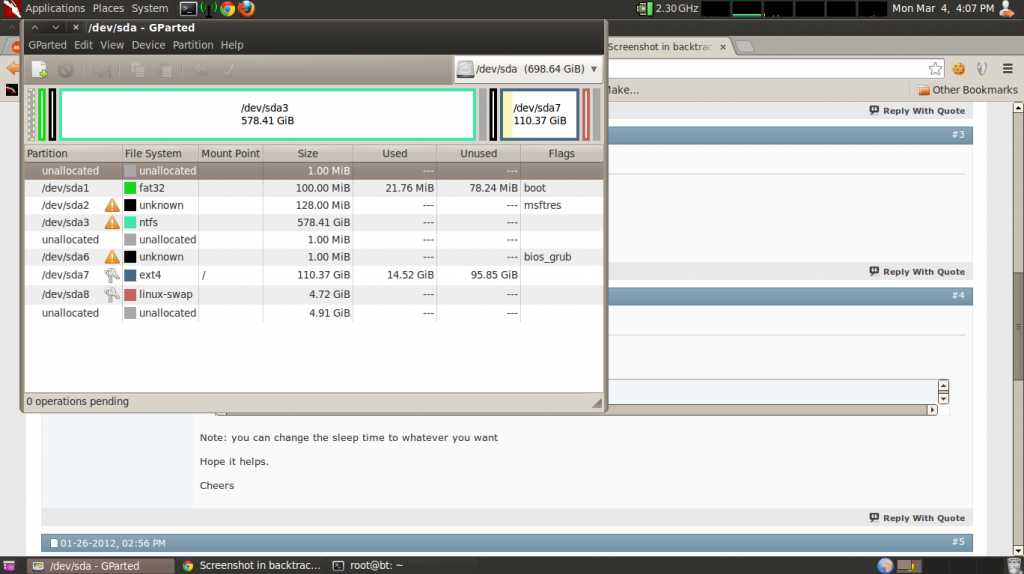 Installing Gentoo would solve this problem.

Install Gentoo.
apk

Offline

|

04-03-2013, 10:52 PM

| #3
I concur, installing Gentoo solves the problem.
What is different about Gentoo? compared to Ubuntu and LFS?
venam

Offline

|

05-03-2013, 04:07 AM

| #6
Your partitions are all *ucked up.
I don't think triple booting is a good idea at all.
It's not good to boot multiple OS on the same machine, it always turns into problems one day or another.
"TheHotBot" Aka NeverW8!

I can be seen on the IRC from time to time :)
You do know instead of Ubuntu or Backtrack, you can install debian and install backtrack tools on debian.
---