---
Users browsing this thread: 1 Guest(s)
pfr

Offline

|

05-11-2020, 09:44 PM

| #1
New thread idea.... But first of all, *nixers is buzzing at the moment which is really nice to see!
Ok so, this might not
actually
work, but I want to try it anyway. I used to participate in a game of
Tag
on a forum related to bikes. We'd ride around the city, take a photo of our bike next to a building or some insignificant local icon, and then it would be a race to figure out where that spot is. Whoever found that spot first would take a picture of their bike in the same spot
(TAG)
then again in a new spot, setting the new tag location.
Now I know what you're thinking...
"the internet is an abyss! there is no way this will work"
. And you're probably right. But perhaps if we put some rules in place?
The idea is to take a screenshot on a website that are in some way related to *nix. It should be searchable through your mainstream search engines (goog, ddg, startpg, youtube etc.) so probably no gopher or .onion sites or dark web at this stage... (unless you think dark-web or gopher tag is a better idea?).
Please give me your feedback/input in terms of how this could work better, ie. what parameters/boundaries should be in place etc. But as a rough start:
RULES:
Sites must appear in all major search engines (GitHub, YouTube & Wiki included)

No gopher, .onion sites or dark web at this stage... maybe later

Neocities? allowed, as long as they are searchable

Sites should not be more than 4 pages deep in search engines

Screenshots must include some images & text (unless it would make it too obvious, use your discretion)

Screenshots can be any size (it's up to you) eg. if the site is quite obscure, consider including the whole page, or if it's a well known site, you could just capture a small portion of the page which might be recognisable to others.

To claim a tag you must post a url link to the page of the previous tag then post a screenshot of your next tag.

As a general rule, try not to make it

too

hard for people, and as the old saying goes

"A quick game's a good game!"



I am prepared for this thread to be a complete flop.. but I reckon it'll be fun if we don't make it too hard.
I'll start with a really easy one!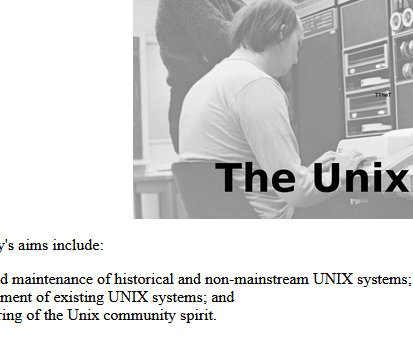 _____________________________________________________________________________________________
"Maybe you have some bird ideas... Maybe that's the best you can do." - Terry A. Davis (R.I.P Terry & Percival)
---