---
Users browsing this thread: 1 Guest(s)
pfr

Offline

|

11-02-2021, 09:11 PM

| #1674
(11-02-2021, 09:44 AM)

phillbush Wrote: I open some terminal windows with a script of mine called drawterm,
Love it! I can't wait to set up a SBC desktop so I can use a mouse! will be trying this out for sure.
My current setup keeps getting simpler... also recently started using sdorfehs and I'm really enjoying it. I don't think itll replace FrankenWM but for now I'm having fun.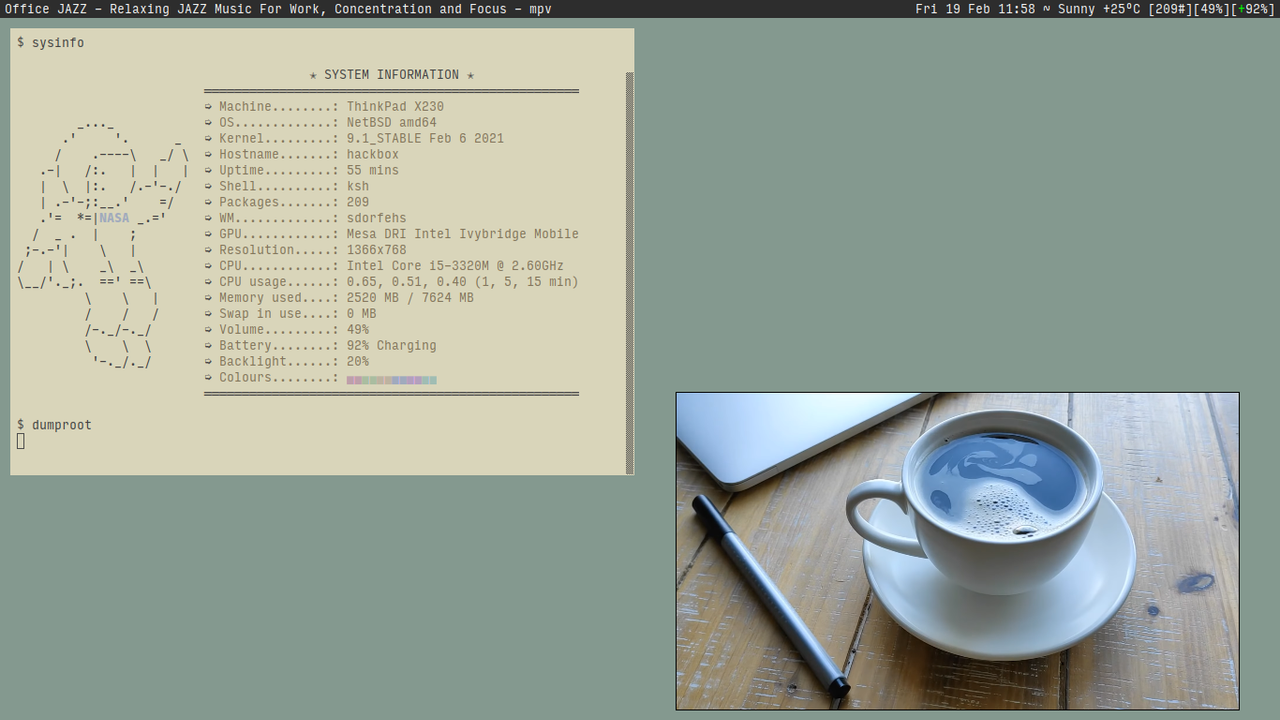 _____________________________________________________________________________________________
"Maybe you have some bird ideas... Maybe that's the best you can do." - Terry A. Davis (R.I.P Terry & Percival)
---